Fred Taylor is a drummer, composer, arranger, and producer. He started out at age 5 as a classical piano student in Spokane, Washington, and took up drums at age 10. As a young man, he learned his craft at the hands of master teachers in Spokane and Bellevue, Washington. He played in the school bands through high school, and played his first 'professional' gigs in Spokane at around age 14. After early graduation from high school, he went on the road with a succession of bands and acts, interrupted by one year of college. He traveled around the US and western Canada playing country, rock, funk, and all the current '70s top 40 stuff, with the occasional orchestral or musical job. After settling down in the Seattle area, he started working extensively in the local music community, playing multiple genres, weddings, parties, theater shows, all the clubs, ballrooms, hotels, and military bases within a 100-mile radius of Seattle. He did many recording sessions; some were published 45s and LPs, others demos, and TV and radio jingles. From about 1978 on, he always had a small studio setup to work with in composing, as well as recording demos and acoustic concerts, etc. He led his own bands in the jazz/fusion realm; among them Inquest and Sanctuary, which featured wonderful writing and playing by such local talents as Gary Rollins, Craig Lawrence and the late Dana Brayton. For a long period he worked part-time in music and full-time in his family's business, and then became a computer consultant in the early 1990s and traveled the country doing very specialized systems, many of which he wrote himself. For about two years in the mid-90s his musical endeavors slowed down greatly, only to be revived in 1999 when Gary Rollins, Ed Weber and Fred put together a new Inquest group. Since that period he took up part-time residence in New Jersey, composing, recording, and performing in the New York City area for about five years before marrying and moving back to his home in Mukilteo. In 2017 he turned 63 years old and has been playing drums for 53 years. In 2017 Fred and his wife Demaree left the Seattle area and settled in Rising Fawn, Georgia, outside of Chattanooga, Tennessee.
Fred Taylor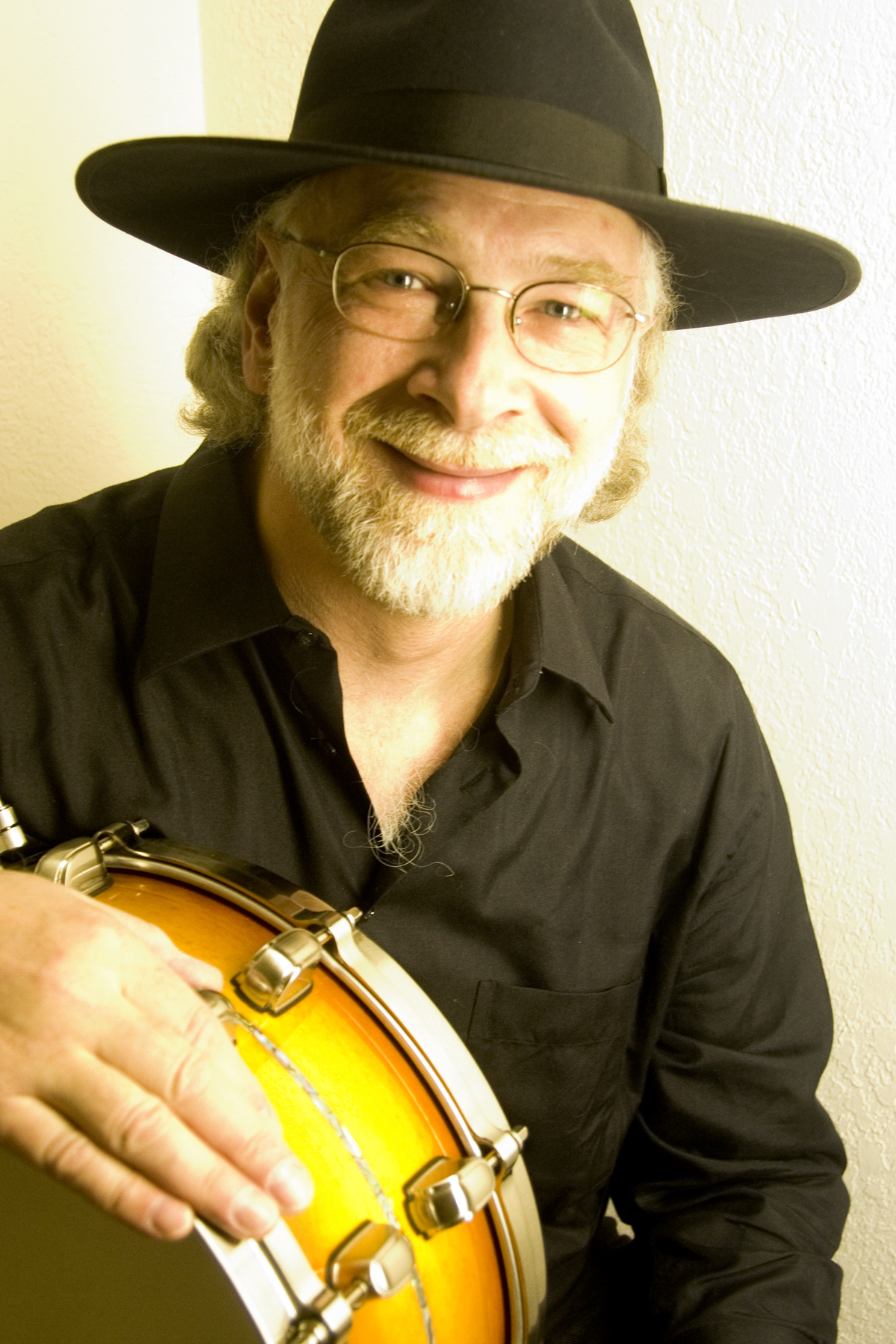 Angele' Amar
Here is a list of musicians, bands, and venues throughout the U.S. and Canada with whom he's performed. It's in no particular order, and if you're not on it and should be, please send him a mail and he'll hook you up!
Seattle area:
Steve Wolfe - Tenor Sax/ Greg Marvin - Tenor Sax/ Vonne Griffin - vocals/ Mark Lewis-sax,flute/ Dick Fisher-Elvis,comedy/ Turrell Prude-piano,organ/ Dianne Schuur-vocals/ Ernestine Anderson-vocals/ James Knapp-trumpet/ Chuck Metcalf-bass/ Eddie Creed-piano/ Richard Warner-flute/ Peggy Stern-piano/ Bill Wells-guitorgan/ Greta Matassa-vocals/ Roadside Attraction (Big Band)/ Roadside Attraction (Rock band)/ Terry King Band/ Dana Brayton - piano/ George Shangrow - piano/ Bruce Phares - bass/ Al Turay - guitar/ Evind Kang - violin, bass/ Murl Allen Sanders - accordion, keyboards/ Ted Brancato - keyboards/ Dehner Franks -piano/ Dave Lewis - keyboards/ Dave Peterson - guitar/ Robbie Jordan - saxophone/ Bruce Wilson - woodwinds/ Denny Goodhew - woodwinds/ Dewey Marler - woodwinds/ Jeff Hay - trombone/ Michael Bisio - bass/ Howard Schanzer - guitar/ Connie Evingson - vocals/ Phil Sheeran - guitar/ Ed Hartman - percussion/ Kendra Shank - vocals/ Pete Leinonen - bass/ Maia Santell - vocals/ Geoff Koch - bass/ Gary Peacock - bass/ Jeff Johnson - bass/ Steve Allen - bass/ Janice Lakers - vocals/ Rebecca Rosenberg - vocals/ Ed Weber - piano/ Ronnie Pierce - woodwinds/ Clipper Anderson - bass/ Jimmy Witherspoon -vocals/ Dean Johnson - bass/ Doug Miller - bass/ Gary Lee Rollins - guitar/ Craig Lawrence - woodwinds/ James Clark - bass/ John Holte Radio King Orchestra/ Ken Cloud Orchestra/ Sanctuary/ Inquest/ Kathy Hart and the Signatures/ Lee Hibbert Quartet/ Wyatt Howard Orchestra/ Robert Shangrow/ Robert Baker/ Plumbarrie/ Nadine Shanti-vocals

Elsewhere:

New York/New Jersey area:

Laura Hull - vocals/ Nat Adderly Jr - piano/ Steve LaSpina - bass/ John Hart - guitar/ Ted Curson - trumpet/ John di Martino - piano/ Roy Meriwether - piano/ Rasheed and the Jazz Collective/ Lou Watson - piano/ Pam Purvis - vocals/ Bob Ackerman - woodwinds/ Rick Crane - bass/ Carrie Jackson - vocals/ Rio Clemente - piano/ Steve Freeman - bass/ Steve Wilson - woodwinds/ Steve Turre' - trombone/ Tomoko Ohno - piano/ Thaddeus Expose - bass/ Jason Teborek - piano/ Gil 'BeBop' Benson -vocals/ Radam Schwartz - Hammond/ Pat Bianchi - Hammond/ Dan Kostelnik - Hammond, piano Gloria Coleman - Hammond/ Gene Cornish - guitar/ Mark Gross - woodwinds/ Enrico Granafei - guitar, harmonica/ Not Yet/ Freddie Hendrix - trumpet/ Jason Marshall - woodwinds/ Anthony Nelson - woodwinds/ Gianni Russo ('Carlo' in "The Godfather")/ Dolores 'LaLa' Brooks (the Crystal's lead singer "Da Doo Ron Ron")/ Adrian Moring - bass/ Nat Janoff - guitar/ Akiko Tsuruga - Hammond/ Bob deVos -guitar/ Gregory Rivken - trumpet/ Vic Juris - guitar

Rest of U.S. and Western Canada:

Pete Barbutti - comedy/ Ferlin Husky - country/ Tickled Pink - R and B/Soul/Jazz

Fred Taylor Music started in 1976 as a 4-track studio in a double-wide trailer in Bothell, Washington. (The site is now underneath Mill Creek Town Centre). Originally called Crinkle Music, the little outfit was popular with local acts who needed good demos in a hurry. The studio was also used to produce demos for several of the bands that Fred played in at the time, including the Cozzetti-Gemmill Quartet, Sanctuary, and JazzDance. He was also busy producing acts in some of the larger studios in town, as well as doing session work and arrangements. Now renamed Rising Fawn Recording, the studio is being relocated to Rising Fawn, Georgia, and expected to open sometime in the first quarter of 2018. It is powered by Macintosh and runs Pro Tools, Cubase, and Logic Pro. Rising Fawn is a full-service production house, offering everything necessary to produce great music:
- a fine digital studio
- instrumental arranging
- musical contracting
- Videography and photography
- Audio sweetening and editing
- Video editing
- Graphics and layout services
- Mailing and marketing
- Computer systems programming, Web design, and repair.

Call us today for information at 706-398-0007.
The original Crinkle Music studio in 1978

Fred Taylor
Looking from the booth into the control room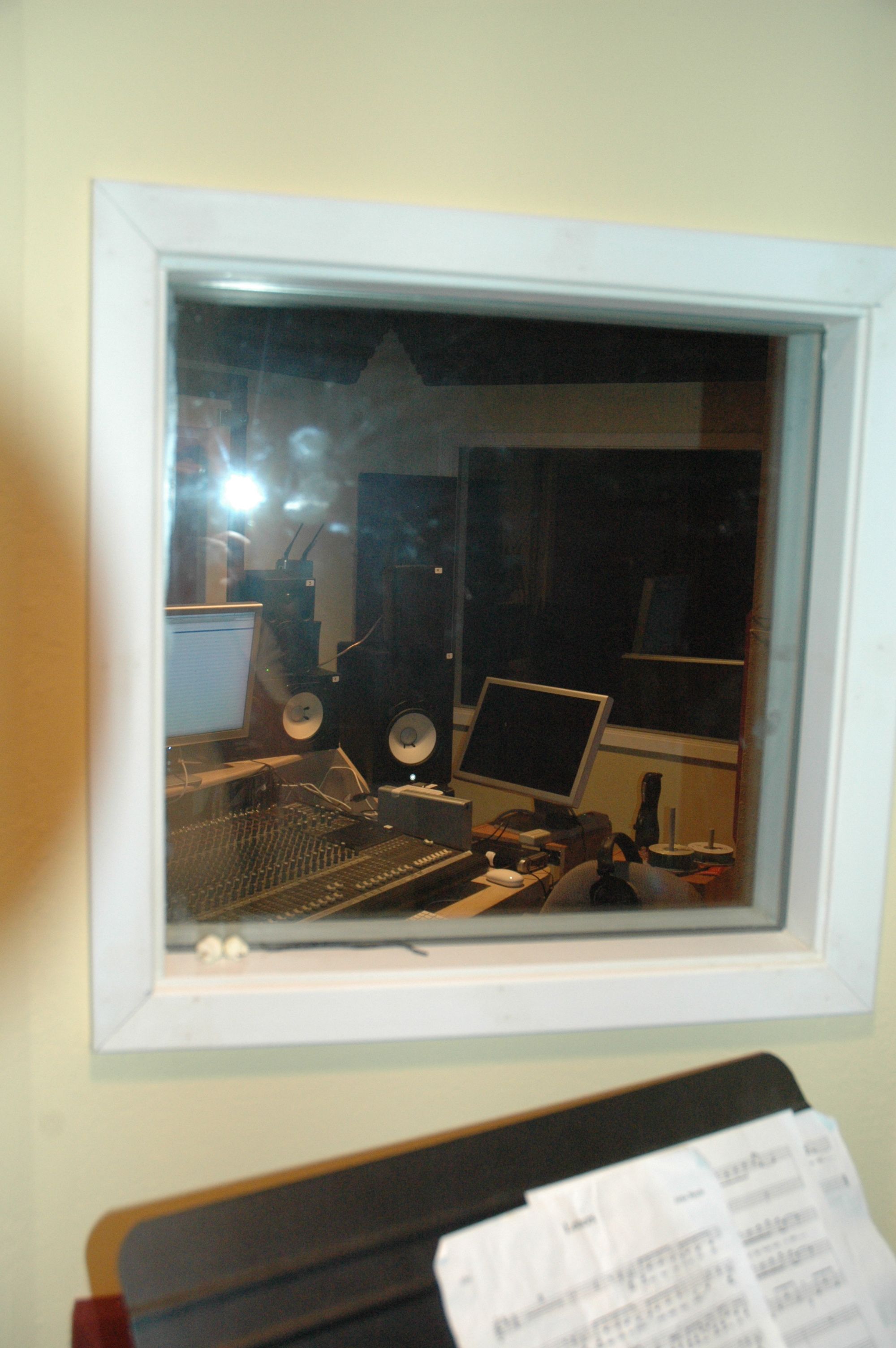 Fred Taylor
Designed with Adobe Dreamweaver and Adobe Flash by Fred Taylor (C) 2017 FTM Last Update: 10-30-17 1000 EDT